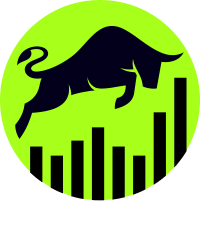 Software to make
trading
simple and efficient.
Professional Scanning and Alerting Technology for All Traders
"ON FRIDAY I DID THE SCANS AND PICKED 4 TRADES AND CLOSED THEM THIS MORNING. 78%, 63.5%, 18.1% WINNERS AND A 12.9% LOSER FOR A $500 PROFIT. I AM AMAZED AND THANKFUL FOR WHAT YOU HAVE CREATED."
FIND POTENTIAL TRADES MORE EFFECTIVELY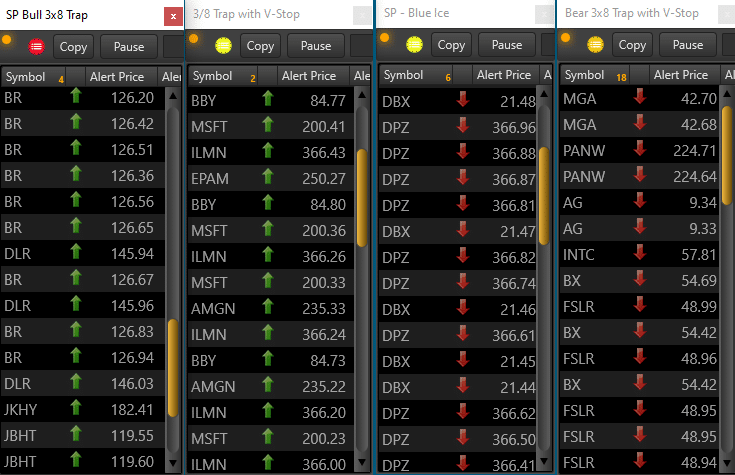 The Scanning Process Simplified
Stream alerts to a maximum of 20 separate alert windows at the same time.  No more sorting through endless lists looking for a trade.  Imagine the efficiency of having potential trades delivered to you automatically and on-time!
MY EXPERIENCE WITH LTA HAS BEEN AN EYE-OPENER! I WAS HESITANT TO SPEND EXTRA MONEY FOR ANOTHER TRADING, "BEAT ALL PROGRAM". BUT HERE IS WHAT I FOUND OUT ABOUT USING LTA. - PAUL JAMES... READ MORE
My experience with LTA has been an eye-opener! I was hesitant to spend extra money for another trading, "beat all program". But here is what I found out about using LTA.
The vast number of scans that are available with LTA and that can be customized to your specific needs to be able to scan for trades, helps a trader to be put in a position to decide on the trade with confidence. LTA is quick, easy, and a real time saver.
The support, the training, the individual attention you can receive with developing new scans, having questions answered, and the follow thru is the best in the industry.
The return on my investment for the LTA program has been covered for several years in just a matter of a few months. My winning trade percentage has increased dramatically. I make more money per trade for a winning trade. I lose less on a poor trade.
When you add up all the available tools, scans, individual support, and monetary results, LTA is worth the investment.
Paul James LTA user since February 2019
Start Finding Your Setups in Seconds
The intuitive interface allows you to identify potentially profitable trades automatically.  Choose from hundreds of proven pre-built scans, or design and customize the parameters to suit your needs with the click of a few buttons.  Intraday, swing or longer-term: the possibilities are virtually limitless.
Choose Your Universe
Choose any of our 13 existing universes or easily build your own list of tickers.

Choose Scan Criteria
Use any combination of our hundreds of pre-built scans, run on any combination of timeframes.   If those millions of potential combinations can't find the EXACT SETUP you are looking to trade, we'll work with you one-on-one and write a custom scan to find your perfect charts.

Choose Your Alert Criteria
Set price ranges or high/low of X candle filters and then choose to be alerted of new highs or lows on a dozen different timeframes.

"THE LTA SCANNER HAS BEEN A TREMENDOUS BENEFIT TO ME. IT DOES THE WORK FOR ME AND I NO LONGER HAVE TO SCAN HUNDREDS OF CHARTS TO FIND THE WINNERS. I AM MUCH MORE RELAXED IN MY TRADING DUE TO THE SCANNER. I WOULD SAY THAT TYPICALLY ONE TRADE PAYS FOR THE MONTHLY FEE."